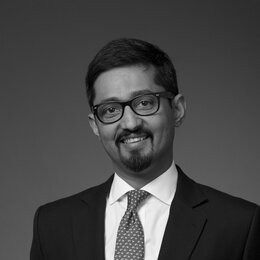 Deputy Head of P&I
shiladitya.bose@thomasmiller.com
---
Career Summary
Shiladitya joined Thomas Miller Specialty in February 2018, following the transfer and acquisition of Navigators P&I book of business.
Shiladitya has been involved in P&I since 1998, having worked for correspondents in India for IG P&I Clubs and thereafter for an IG Club in London before moving to fixed P&I market in 2009. Shiladitya started his career in P&I as a claims handler and has worked closely with law firms in maritime arbitration matters in India and has contributed to articles in leading publications on various claims related issues.
Shiladitya moved to underwriting in 2012 and has helped some of the leading fixed premium P&I facilities in developing business in the Indian sub-continent, Turkey, Indonesia, Singapore, Malaysia, Vietnam and Thailand.
Background:
Crowe Boda, Kolkata – Claims Handler
Steamship Mutual – Claims Handler
British Marine (QBE) – Claims Handler
Lodestar Marine (RSA) – Underwriter
Navigators Insurance Company – Underwriter
Professional Qualification: B.Com (Commerce and Economics)
Special Experience:
Member of The Institute of Chartered Shipbrokers.
Vast experience in claims matters.