Thomas Miller Specialty hosts German P&I 'Summer Lounge' for first time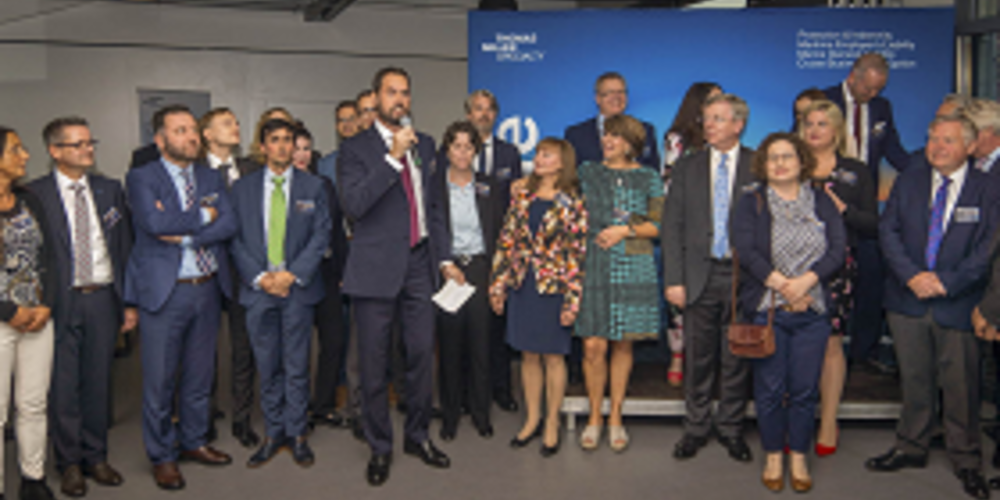 In its 13th year, rather than Hanseatic Underwriters being responsible for the annual German P&I 'Summer Lounge', it was the team of Thomas Miller Specialty P&I who hosted this year's event, which saw over 200 guests from all over the industry meet on the banks of the river Elbe.
The change of host was due to the sale of Zeller Associates Management Services GmbH - of which Hanseatic Underwriters comes under its umbrella - to the Thomas Miller Group last September.
The first Thursday in September is traditionally the date of the German P&I Summer Lounge, the late summer barbecue event where the international shipping and insurance industry enjoys the familiar relaxed atmosphere for mingling, networking and professional exchange.
As a result, the joint teams from London and Hamburg became united and presented the Summer Lounge event with its new brand. Both Tobias Braun, Managing Director of the now renamed Thomas Miller Specialty GmbH, and Hugo Wynn-Williams, Chairman of the Thomas Miller Group, jointly welcomed all the guests and highlighted the undoubted strengths of the merger.
Hugo Wynn-Williams, Chairman of Thomas Miller, said: "It is a pleasure to jointly host this renowned event under the Thomas Miller banner. The synergies of both businesses provide specialist expertise across a broad range of marine transport related insurance services and the merger has created an excellent and complementary addition to the Group. With Brexit in mind, it is a useful adjunct to have a further fully operational, permanent and strategic base within the EU and it is worth noting this is a form of homecoming for Thomas Miller, as our roots hark back to our German founder Thomas Müller."
Ends
For further details, please contact:
Alastair Doyle/ Georgia Pacquette-Bramble/ Sonia Cordoba
Four Communications
UKP&I@fourcommunications.com / +44 (0) 20 3697 4200
Notes to Editors
Thomas Miller Specialty
Thomas Miller Specialty is a commercial Managing General Agency (MGA) offering leading global insurance and related risk management services across a number of sectors, including marine, offshore, aerospace, cyber & e-crime and kidnap & ransom.
All of their specialty risks are managed by Thomas Miller on behalf of Lloyd's of London and select company markets.
About Thomas Miller
Thomas Miller is an international provider of market leading insurance services.
Founded in 1885, Thomas Miller's origins are in the provision of management services to mutual organisations, particularly in the international transport and professional indemnity sectors; where today they manage a large percentage of the foremost insurance mutuals. Increasingly Thomas Miller applies its knowledge and expertise to the development of specialist businesses.
Principal activities include:
Management services for transport and professional indemnity insurance mutuals
Managing general agency
Professional services including legal services, claims and captive management
Investment management for institutions and private clients